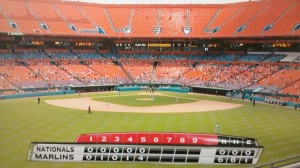 There is this one house on my running route that has been uninhabited/up for sale for quite some time yet the owners/real estate agents haven't canceled their New York Times subscription. Since the Times has recently gone pay for access, a copy of the Sunday edition has turned into a very valuable commodity. Consequently, I am left with a moral conundrum: to steal or not to steal a copy of the New York Times.
Understand that I haven't stolen anything since I was 7 years old and I swiped a tootsie pop from my next door neighbor. At the time I was so guilt ridden that I returned the half eaten lollipop to my neighbors kitchen and vowed never to steal again. But isn't a free copy of the Sunday Times too good to pass up? I wouldn't even be contemplating this idea if I thought anyone was actually going to read these copies because as it stands now there are a weeks worth of papers stacked up in the abandoned driveway. For the sake of neighborhood resale values, and pretentious intellectuals worldwide, don't I have a moral obligation to keep our streets clean?
A Quick Trip Around the Bases
1B – Do the Florida Marlins really figure that a new stadium, and name – Miami, will help resolve their attendance issues? As a Baltimore Orioles fan I am probably not the person to talk about empty seats in stadiums but it's clear from the attached view that nobody is going to these Marlins games in Sun Life Stadium. Granted they were playing the Nationals but still, there must have been only 3K in attendance to see Anibal Sanchez carry a no-hitter into the 7th inning.
2B – Speaking of no-hitters, first Francisco Liriano on Tuesday and then Justin Verlander Saturday. For Verlander this was no no number 2 and many are now speculating that he has the stuff to potentially match Sandy Koufax for second place on the career no-hitter list with 4. (Nobody is going to catch up to Nolan Ryan's astounding 7 no-hitters.)
3B – Derek Jeter busted out of his season long slump on Sunday going 4 for 6 with 2 HR's in the Yankees 12-5 win over the Texas Rangers. It's just one game but judging from New York sports talk radio this morning, all is forgiven between Jeter and the Yankees fans who for weeks were calling for manager Joe Girardi to either drop him down to 8 or 9 in the order or have him banished to the island of Elba. Now after yesterday's performance, Jeter gets to stay in the leadoff spot for at least one more game and Mike Francesa has the creative license to talk exclusively about two things this afternoon: the Jeter "resurgence" and the incredibly uninspiring Kentucky Derby. If you want to talk about the Mets are anything else having to do with New York sports you can all but forget about it. Tunnel vision. 6 Diet Cokes deep and I say Mike is still going on about Uncle Mo and the owner who invented Vitamin Water.
HR – And while we're on the subject of hitting streaks, Andre Either had his come to a smashing halt at 30 games this Saturday..by the Mets. The Mets may finish last in the NL East but at least they can say they ended the longest hitting streak of the season to date. Of course, this is probably not much solace for a franchise on the verge of trading their 2 most productive players, Reyes and Beltran, while rumors continue to circulate that the team is up for sale. It's enough to tire out even the most ardent Mets supporters like say Keith Hernandez.