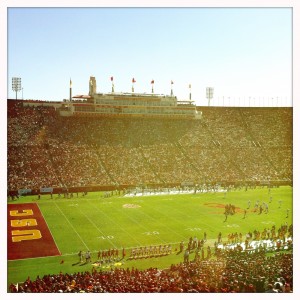 INDIANAPOLIS (-2.5) over Kansas City – This game was much more appealing back when both teams were fresh off of division winning seasons and before Peyton Manning, Eric Berry, and Jamaal Charles suffered season ending injuries. Now all you need to know about this game is that the E squad of Kevin Harlan and Solomon Wilcots are calling the game for CBS.
MINNESOTA (-2.5) over Arizona – A homecoming of sorts for Twin Cities native Larry Fitzgerald whose father, as we all know by now, is a reporter for a Minneapolis newspaper. Here's a headline for you pops: "CARDINALS WR OPENLY RECRUITING KURT WARNER BACK TO DESERT".
Philadelphia (-2.5) over BUFFALO – Why would Andy Reid put Juan Castillo in charge of the Eagles defense in the first place? Going from an offensive line coach to defensive coordinator does not seem like a natural transition at all. This would be like turning a major league catcher into a starting shortstop or perhaps a male model becoming a Senator from the state of Massachusetts.
Oakland (+6) over HOUSTON – The Raiders are one of the few teams in the NFL whose road/white uniforms look just as good as their home/color. Also on that list: Chargers, Packers, Giants, and Steelers.
CAROLINA (+6.5) over New Orleans – Darren Rovell is right, why would the Saints award Mercedes-Benz with the naming rights to the Superdome? To me, there's nothing that screams continuing recovery from one of the largest national diasaters in American history quite like a $75K luxury sedan.
Cincinnati (+2.5) over JACKSONVILLE – It makes total football sense for TCU to join the Big 12 in 2012, leaving the Big East behind before it actually ever joined. Since football is all but dead in the Big East anyway, the conference should go back to its basketball roots and return the focus to all the small Catholic schools from the Northeast that made the league so popular back in the early 80's. Of course, it would help if Patrick Ewing were still playing for Georgetown.
PITTSBURGH (-3) over Tennessee – Dare I say a must win for the Steelers who with a 2-2 need to prove to the rest of the NFL that they are not too old to win in the NFL.
NY GIANTS (-10) over Seattle – Tarvaris Jackson + East Rutherford wind = lots of Seahawks turnovers.
SAN FRANCISCO (-3) over Tampa Bay – I don't make much of Tiger Woods deciding to play in the Frys.com Open this weekend other than it serves as a nice warmup before the President's Cup as well as a good opportunity to break in a new caddie. Also, why do I feel like I shouldn't be visiting frys.com from a work computer?
NEW ENGLAND (-9) over NY Jets – The Patriots will be wearing their throwback "Pat Patriot " uniforms Sunday and we can only hope that Tom Brady will come out sporting the retro Steve Grogan neck roll.
DENVER (+4) over San Diego – If I had known that Philip Rivers has 6 children I never would have drafted him on my fantasy team. Parenting is EXHAUSTING!!!
Green Bay (-6) over ATLANTA – Rematch of last year's NFC Championship game and even though the Falcons are 2-2 it still feels like these two teams are headed in opposite directions.
Chicago (+5.5) over DETROIT – I read a really cool story from NPR about how many of Detroit's vacant city lots are being turned into organic farmstands. I wouldn't think that this relatively new venture is going to end up bringing many people back to the Motor City but perhaps they can help to dress up the barren landscape of economic despair.
Last Week 10-6 (Overall 35-29)