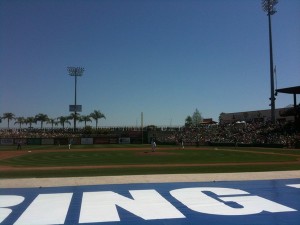 2011 Toronto Blue Jays
NFL Equivalent – Cincinnati Bengals: Are OF Vernon Wells and OF Alex Rios Carson Palmer?  On the heels of very productive offensive seasons, the Toronto front office not only gave Wells and Rios the keys to the franchise, to the tune of more than $200 million, they also served them with a roadmap to nowhere.  Now Wells (Anaheim) and Rios (Chicago AL) are roaming the outfields elsewhere in the AL, and the only thing the Jays have to show for it are a string of 4th place finishes in the ruthless AL East.  In a similar case of misread production, the Bengals and their franchise QB Palmer definitely need counseling, with Carson recently threatening retirement.
Google Search: New Manager, former Red Sox pitching coach John Farrell, had a fairly busy offseason.  Early on, he shipped rising SP Shawn Marcum to the Brewers for highly-touted INF Brett Lawrie.  Toronto also added three veteran RPs in Octavio Dotel, John Rauch, and Frank Francisco, who is unfortunately best known for throwing a folding chair at a group of fans in Arlington.  Under the radar during this tumultuous AL East winter, the Jays also brought in speedy OF Rajai Davis to lead off and veteran slugging LF Juan Rivera to protect last year's AL home run champ, OF Jose Bautista.
Famous Movie Quote: "You're gonna need a bigger boat." – Chief Martin Doyle, Jaws.
DH Adam Lind and 2B Aaron Hill had career years in 2009.  Ridiculous numbers.  Bautista hit 54 home runs last year.  Out of nowhere.  If the three of them each have career years in 2011, the Blue Jays will still be the Orca to the Yankees' and Red Sox's Jaws.  The AL East is simply contested on two planes: the penthouse, cohabited by the Yanks and Sox, and the super's apartment, shared by the Jays, Rays, and Orioles.  To equate this disparity to one of my favorite NBA stories, we have to look back to All-Star Weekend, 1988.   Larry Bird, perhaps the most confident shooter of all time and two-time defending 3-point contest champ, walked into the locker room at the old Chicago Stadium and, without even really looking at any of his shootout competitors, asked to the ether: "Hiya, fellas!  Which one of you is finishing second?!"  At the risk of underlining the obvious, Basketball Jesus made it 3-in-a-row that night.  2011 prediction: 77 – 85; 5th Place AL East