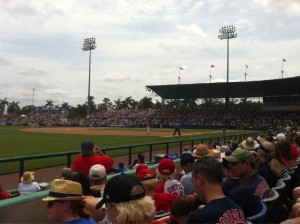 2011 Tampa Bay Rays
NFL Equivalent – San Diego Chargers: These two teams are both young, yet still quite accomplished.  Despite the success, though, their championship window barely remains ajar.  Led by superstars 3B Evan Longoria and QB Phil Rivers, respectively, these teams have recently tasted greatness, only to be left with a shell of their rosters moving ahead.  Included in the departures are, arguably, the most interesting parts of their franchises: their names. Tampa has turned toward the light by dropping the 'Devil', while San Diego, inexplicably, has rendered one of the best cheers in football obsolete by ditching the 'Super'.
Google Search: The downside of being a small market rabble-rouser is the reality of balancing the books.  The venture capitalists-cum-Tampa front office were forced to say goodbye to a strong corps of players: 1B Carlos Pena, LF Carl Crawford, SS Jason Bartlett, SP Matt Garza, and RP Rafael Soriano.  All have been All-Stars at one time in their careers with Tampa Bay.  Moving into their lockers are DH Manny Ramirez, OF Johnny Damon, and—gulp—RP Kyle Farnsworth.  While the former two are merely past the 7th Inning Stretches of their illustrious careers, the latter is a straight-throwing, irascible goon, who has failed triumphantly on every mound in baseball.  Not a good offseason for the Rays.
Famous Movie Quote: This is the AK-47 assault rifle, the preferred weapon of your enemy, and it makes a very distinctive sound when fired at you, so remember it. – Gunnery Sgt. Tom Highway, Heartbreak Ridge.
As a non-baseball related side note, and possibly a portend of how the summer looks to play out in Tampa, Evan Longoria had possibly an even worse winter than his near namesake Eva Longoria.  The actress lost an oily French husband, while the 3B, in a recent spring training robbery, was relieved of a pile of cash, a cache of jewels, and, yes, an AK-47 assault rifle.  Seriously—Evan Longoria has been disarmed.  Despite the larceny and the exodus, though, there is still a nucleus here to be optimistic about.  Longoria is a perennial All-Star and SP David Price was the AL Cy Young runner-up in 2010.  Flamethrowing lefty RP J.P. Howell will slide into the closer spot vacated by Soriano, and, most likely, will not miss a beat. 2011 record: 80 – 82; 4th Place AL Central