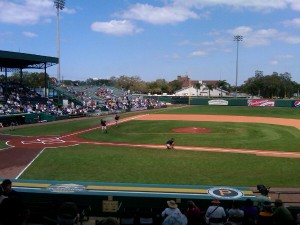 2011 Pittsburgh Pirates
NFL Equivalent: Detroit Lions – There was really no other play here. Like the Lions, the Pittsburgh Pirates are an ongoing exercise in professional sports futility. 2010 marked the 18th straight losing season for Pittsburgh and a 57-105 record was their worst since the Truman presidency.  With QB Matthew Stafford and DT Ndamukong Suh, Detroit could be headed for a renaissance in 2011, that is if there is in fact an NFL season. For the Pirates, the future is just as foggy.
Google Search: If you're a fan of the Pirates, how do you have any confidence in your organization once it was revealed that your ownership has been skimming off the top for the past few fiscal calendars. The roster does have a stable of young, all star caliber players in 3B Pedro Alvarez, 2B, Neil Walker, and CF Andrew McCutchen, but if ownership is unwilling to spend the Yankees and Red Sox money on future free agents, that young nucleus will go on to star in some other city.
Famous Movie Quote: "Come on, fellas. Rome wasn't built in a day." – Coach Morris Buttermaker from The Bad News Bears.
As I was looking for quotes from The Bad News Bears, I realized that more than half of the one liners from this '70s classic are now way too inappropriate to republish.  Even still, the 2011 Pittsburgh Pirates are the closest thing we have to the Chico's Bail Bonds sponsered Bears. The problem for the Bucs will once again be their pitching, hitting and defense. When you can't throw strikes, put the ball in play or keep the ball from trickling between your legs you know you are destined for your 19th straight losing season in a row. Sorry Pittsburgh, at least your city is a desirable place to live. 2011 record: 64-98, 6th in NL Central