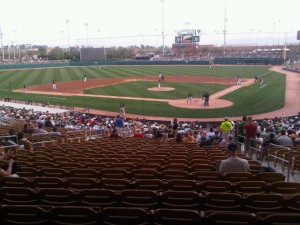 2011 Chicago White Sox
NFL Equivalent – New York Jets: This is really only because of the similarities between Jets head coach Rex Ryan and White Sox manager Ozzie Guillen. Both are loud, bombastic, braggadocios leaders whose words/actions tend to overshadow the accomplishments of their teams. Chicago has at least won a World Series under Guillen while Ryan's act in New York cannot last unless the Jets eventually come through on some of his bold pronouncements.  Ozzie is an active member of twitter, @OzzieGuillen, and we need to start a campaign to try and get Rex Ryan to join the Twittesphere. What would his handle be?
Google Search: Free agent acquisition Adam Dunn makes perfect sense for the White Sox. With the addition of Dunn, Chicago significantly added to their payroll and seems to be going all in in 2011. One thing that could stand in their way is the health of SP Jake Peavy who is rehabbing after surgery to repair a detached latissimus dorsi. This is the technical term for "he tore off the muscle that connects his shoulder and back". When you put it this way doesn't sound so nice does it?
Famous Movie Quote: You get out there, and the stands are full and everybody's cheerin'. It's like everybody in the world come to see you. And inside of that there's the players, they're yakkin' it up. The pitcher throws and you look for that pill… suddenly there's nothing else in the ballpark but you and it. Sometimes, when you feel right, there's a groove there, and the bat just eases into it and meets that ball. When the bat meets that ball and you feel that ball just give, you know it's going to go a long way. Damn, if you don't feel like you're going to live forever. – John Cusack from Eight Men Out
Underrated quote from and underrated movie. Can you imagine the type of impact the Chicago Black Sox scandal of 1919 would have if it happened in 2011? I guess MLB players today would never throw a World Series like the Black Sox did because players today make way too much money to risk giving it all away. Even still, it does make you wonder…..2011 prediction: 88-74, 2nd place AL Central