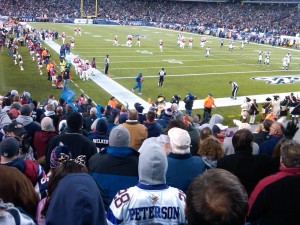 We're 8 weeks into the 2010 NFL season and right now the top 5 teams in the league are arguably all from the AFC (Pats, Jets, Steelers, Ravens, Colts).  So what does this mean for the NFC? Are the Giants really the best team in the conference?  Could the Falcons emerge as the top seed?  Are we buying into the magic going on in Tampa?
As we head into the second half of the season, two NFC teams, the Packers and Saints, deserve our careful attention.  GB finished strong last year and will soon get some key players back from injury.  Drew Brees will benefit from the return of a healthy Reggie Bush and down the stretch no defense is going to want to go up against the potent New Orleans offense.
Share your views.  Would people like to amend their preseason Superbowl picks?