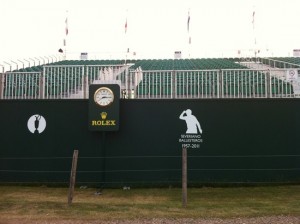 I'm worried that….
I don't totally understand how to differentiate between links golf and "regular" golf. Is links golf confined to the British Isles? Must it involve bunkers that look more like sand dunes and fairway rough which resembles the African savannah? I asked my dad for some clarification but he didn't really know the difference either. So in a last ditch effort to uncover some sort of clarification on the matter I turned to the absolute last place you should look for information…Wikipedia. After reading up on links golf I discovered that the majority of my assumptions were pretty much correct to begin with which made me feel much better about being able to accurately predict the 2011 British Open.
with so many European favorites to pick from that I'm going to settle on an American to win the 2011 Open Championship. Of all the golfers from the States playing this weekend, Nick Watney seems like the trendiest pick of golf commentators and social media mavens. One name that hasn't come up much in regards to winning the British Open this year is Dustin Johnson. Sort of surprising really since Dustin was a grounded club and a disastrous final round front 9 from winning both the 2010 PGA Championship and US Open respectively. If I were to pick an American to win this week at Royal St. Georges I would have to go with Steve Stricker. The King of the American Midwest is riding high after his win at the John Deere Classic, plus all good things come to those from Madison, Wisconsin.
my pick of Lee Westwood to win the 2011 Open Championship is way too predictable. But you know what, when it's 10:44 at night and you're planning on waking up at 4am to catch the beginning of the 1st round from Sandwich England, slow and steady becomes a whole lot more appealing.