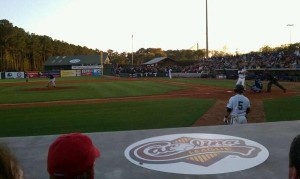 2011 Texas Rangers
NFL Equivalent – Arizona Cardinals: Not much behind this comparison except that in recent years both teams, the Cardinals and Rangers, have lost championship game(s) to more established and beloved franchises. Before that, both were kind of obscure entities that the general public didn't hear much about unless the manager was caught doing drugs or the starting quarterback was giving up on his team.
Google Search: Should Neftali Feliz start or close? Does Michael Young want to be traded or is he happy as a DH? Is Ron Washington still sporting a fake mustache? These are questions the reigning AL champs need to answer as the 2011 season begins. The Rangers have decided that Feliz will in fact remain the teams closer but this decision has not stopped fans/columnists from clamoring for a change. With the offseason acquisition of 3B Adrian Beltre, veteran Michael Young has been forced into a new role as DH and reports out of Arlington were that Young was none too pleased with the Rangers front office and requested a trade. Rangers would be very wise to keep Young who remains a very valuable bat and versatile infielder.
Famous Movie Quote: We're adding a little something to this month's sales contest. As you all know, first prize is a Cadillac Eldorado. Anybody want to see second prize? Second prize is a set of steak knives. Third prize is you're fired. Alec Baldwin from Glengarry Glen Ross
A-B-C. Always-Be-Closing! Another memorable line from the too often overlooked, seldom cited 1992 classic starring Kevin Spacey, Al Pacino, the late Jack Lemmon, and Alec Baldwin. I see a lot of Jack Donaghy in Baldwin's character from Glengarry Glen Ross. Of course, after 19 years, and 100 lbs, Baldwin is now twice the man he use to be. Making it to the World Series in 2010 was a huge statement for the Texas Rangers franchise. Expectations are once again high as most baseball people pick Texas to return to the playoffs in 2011. This year, is just getting to the World Series enough or is A-B-T (Anything-But a Title) considered a little bit like a set of steak knives? 2011 prediction: 88-74, 1st place AL West.