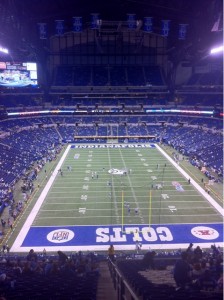 Last night, Philip Rivers looked like a better quarterback than Peyton Manning. During the Colts 36-14 loss at home to the Chargers, Manning looked old and injured.  Rivers orchestrated his offense with ease and was hailed as a "great, inspirational leader" by both Al Michaels and Chris Collinsworth. Personally, I have never been a huge fan of either Manning or Rivers, mostly because they have been two of the Patriots, and Tom Brady's, main adversaries during the past decade. So, it makes no real difference to me that Manning looked past his prime last night while Rivers continues his quiet ascension to the upper echelon of NFL QBs.
Enough is enough. On to the week 13 power poll!
1. New England Patriots (9-2): Welcome back Deion Branch. Welcome back, welcome back, welcome back.
2. Baltimore Ravens (8-3): Appointment TV Sunday night when Ravens host Pittsburgh for control of NFC North.
3. Atlanta Falcons (9-2): Fact. Tony Gonzalez shows no signs of aging.
4. New York Jets (9-2): I'll be waiting all week for Monday Night!
5. Pittsburgh Steelers (8-3): My heart is still breaking for Buffalo. Also, my new personal grooming philosophy is to grow facial hair like Ryan Fitzpatrick.
6. New Orleans Saints (8-3): People aren't talking enough about Malcolm Jenkins and his amazing strip of Roy Williams during the Thanksgiving game vs the Cowboys. That play kept the Saints alive for the top seed in the NFC.
7. San Diego Chargers (6-5): Mike Tolbert is built like a rubix cube.  He also won me my weekly fantasy matchup.
8. Chicago Bears (8-3): You know how people always say that the tv adds 10 pounds. Well, in the case of Jay Cutler, the tv makes him look at least 45% more unlikeable what with all the poor body language and dismissive gestures.
9. Green Bay Packers (7-4): Aaron Rodgers is a gunslinger. GUNSLINGER!!!
10. Philadelphia Eagles (7-4): I hope Soldier Field never gets rid of the grass but man, that field did not look easy to play on Sunday.
Share your views.