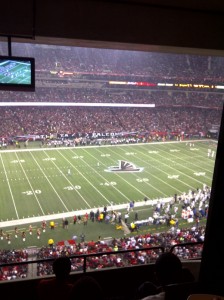 By far my favorite sports related story of the Blizzard of 2010 was Ed Rendell's reaction to the NFL postponing the Eagles/Vikings game until tonight.  The Governor of Pennsylvania said, and I am not paraphrasing, "We've become a nation a wusses. The Chinese are kicking our butt in everything. If this were China do you think the Chinese would have called off the game?" For starters, I applaud Gov. Rendell for speaking his mind.  We live in a PC/cover your ass world and it's refreshing anytime someone dare go near that line. However, with all due respect to the Governor, the Chinese would have definitely called off Sunday night's game.
Now, while I can't quite comment on the quality of snow removal machines in Sichuan Province, I can tell you that with all the snow and wind falling in Philadelphia Sunday night, it would have been next to impossible to reach Lincoln Financial Field. Not only that, but once you reach the stadium, where would you park your car?  Logistically speaking, unless all 80K ticketholders were traveling to the game on cross country skis, there would have had nowhere to put them.
So Governor Rendell, while the Chinese remain vastly superior in calculus, Americans will sit on their couches tonight and enjoy themselves some Tuesday night football live from Philadelphia, PA.
Share your views.
View courtesy of @TCtourMgmt