Here's your weekly wrap of all the big baseball news with an additional pinch of culture and irreverence.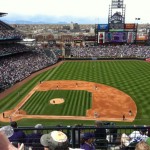 Hey Tulo, Transformers II was a terrible terrible movie.
Something about Troy Tulowitzki has always bothered me. After watching Wall Street 2: Money Never Sleeps I realized the reason: he looks just like Shia LaBeouf and I can't stand Shia LaBeouf. With Shia, my feelings are based on perception more than anything personal as he has always struck me as a smug, precocious mangenue who seems to land choice roles in sequels – Wall Street 2 and Indiana Jones 4 – which aren't even close to as good as the original. For Tulo however I really had no idea how good of a baseball player he was until I watched him tear up the Mets this past week. He can flat out mash! Of course it helps that the Mets pen is filled with a bunch of has-beens who, for some odd reason, continued to pitch to Tulowitzki even with first base open. Questionable indeed.
view from Coors Field courtesy of @shalek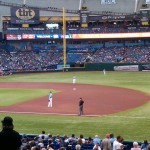 Achy Joints or Potential China Syndrome?
What exactly is "bilateral weakness"? Here I was thinking it referred to something really really serious like perhaps one of the many problems facing the Fukushimi Daiichi Nuclear Power Plant in Japan or maybe something to do with Democrats and Republicans waiting until the 11th hour to pass the federal budget. But, as it turns out, bilateral weakness is an actual medical condition, serious enough, that has forced Minnesota Twins catcher Joe Mauer to the 15 day DL. The bigger issue facing Mauer, and the Twins, is when will they come to the joint (no pun intended) decision to move the all star out from behind the plate to a different position like say OF or 1B? Clock is ticking and the more time Mauer spends on the shelf with bilateral weakness the more imminent a change of position becomes.
view from Tropicana Field courtesy of @stormytpa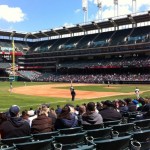 Cleveland and Kansas City prepare to play first meaningful series……ever.
First place in the AL Central is at stake when the Cleveland Indians open a four game series tonight against the Kansas City Royals. In the words of Chris Tucker: "do you understand the words that are coming out of my mouth?". I have to hand it to the Tribe, they completely dismantled my Baltimore Orioles this past weekend and I'm starting to think two things: A) Cleveland – with the likes of Carlos Santana, Travis Hafner, and a healthy Grady Sizemore – has a pretty adequate lineup and B) the Orioles are only as good as their young starting pitching staff and so far this season they have been inconsistent to say the least. Still love Zach Britton, even after he got roughed up by the Indians, and hope Brian Matusz to return from injury sometime soon.
view from Progressive Field courtesy of @mukherjee7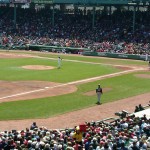 Too Early for Flapjacks?
Here come the Red Sox. I knew as soon as I started bashing Boston on twitter last week that it would come back to bite me right in the derriere but I had no idea it would be this soon. The Sox enter today's Patriots Day matinee winner of 2 in a row and their starting pitching is the reason for the small turnaround. I should have waited to anger the baseball gods until after the first Sox/O's series of the season. When will I learn?