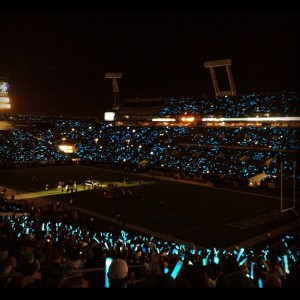 Don't chalk me down as one of the several hundred thousand bloggers and college football fans who have a problem with the BCS. It is what it is and things aren't going to change until oil magnates like T. Boone Pickens start clamoring for greater equality because their beloved Oklahoma St. Cowpokes got screwed out of a chance to play for the national championship this season.  Until then, you will continue to allow the Tostitos and Allstates of the world to both ruin your New Year and any chance of a 6 team playoff that would finally legitimize the college football postseason.
Here's an uncompromising preview of the BCS bowl games. Game picks to come later, except for the Orange Bowl. Clemson/WVU doesn't deserve any extra attention.
Rose Bowl: No. 5 Oregon vs No. 10 Wisconsin – Oregon's offense could score on the '86 Bears while Wisconsin looked a step slow against a very pedestrian Michigan State attack led by Kirk Cousins who, coincidentally, just completed his 10th season under center for the Spartans. As a Badger fan, my only hope for success in Pasadena would seem to be if the Ducks show up entirely consumed by their Nike "swag". For the final time, yes Brett Musburger we understand that Phil Knight is from Eugene and donates an unhealthy amount of money to the football program. And yes, Oregon's "hypercolor" yellow into green 3D uniforms are a beauty to behold.
Fiesta Bowl: No. 3 Oklahoma State vs No. 4 Stanford – My favorite part about Bedlam 2011 occurred during the pregame introductions when Okla St. honored Justin Blackmon along with other Cowboy seniors. The only problem, Blackmon is a junior. I guess the good, kind folks of Stillwater aren't too confident their star receiver is going to return for his "real" senior season next year. As for Stanford, tough to imagine many undergrads bypassing their Organic Chemistry lab for a trip down to the desert. Perhaps they should look at a trip to Glendale as field research. I'm sure there are any number of gullible Environmental Science TA's in Palo Alto who would be willing to cancel classes if they knew about the abundance of Saguaro Cactus Flowers in the greater Phoenix area.
Sugar Bowl: No. 11 Virginia Tech vs No 13 Michigan – Why won't Brady Hoke wear a headset? According to Mike Francesa, college coaches that don't wear headsets aren't really coaching. Of course, Big Mike was really referring to Joe Paterno who, in fairness, has overlooked much much more than just game planning these past few years in Happy Valley. For Va. Tech, you definitely don't deserve to go to a BCS Bowl, especially after losing to Clemson for the second time this season. But, the Hokies "travel well" which I guess stands for something for bowl organizers whose primary objective is to make money not put together the most compelling, competitive matchup.
Orange Bowl: No. 15 Clemson vs No. 23 West Virginia – Holy crap, I wouldn't watch this game even if I were related to Jerry West.
BCS Championship Game: No 1. LSU vs No. 2 Alabama – The winner of this game should take on the loser of Indianapolis Colts vs Jacksonville Jaguars to prove once and for all that the top of SEC is just as good as the very very bottom of the NFL.