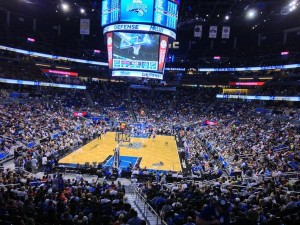 A Two and a Half Week Retrospective
Yeah I'm a little late to the party but I swear it's not my fault. Between both the election and the largest single infidelity scandal to hit the U.S. Army since George Washington shared a sleeping bag with some of his troops at Valley Forge it's been a very busy week and a half. Nevertheless here's what I think I think about the 2012-13 NBA season.
1) I'm starting to seriously question whether or not the regular season matters. Frankly, for some of the better/more experienced teams in the league (Heat, Thunder, Celtics, Spurs) isn't it all about simply staying healthy and qualifying for the postseason? Does home court advantage in the playoffs really matter so much that it's worth risking the overall health of your roster just to get a top seed? For teams more towards the middle of the pack (Knicks, Sixers, dare I say Lakers) they want to put together a representative effort during the regular season to prove to themselves, and their fan bases, that they at least have a shot come April/May.
Another reason why I'm having a hard time getting into basketball this year could be because of the long length of the regular season. Last year's truncated scheduled, however hellish all the back to back to backs were for the players, worked out great for fans because you were guaranteed at least a couple of competitive/marquee matchups a night. Now it feels like they're slogging their way through a October/Novemeber slate that contains way too many Charlotte/Toronto games.
2) I have very little sympathy for Knicks fans who jumped the East River to Brooklyn this summer after James Dolan cemented his reputation as the associations most erratic owner when the NY front office allowed Linsanity to mosey on down to the Houston Rockets.  Now some of those same fans want back in because their old team is 5-0. Carmelo is playing defense and allowing Mike Woodson to coach. JR Smith is providing plenty of scoring punch off the bench and the resurrection of Rasheed has already led to one of the most memorable sound bites of the season so far. But hold on MSG, how will the team respond to the return of Amar'e?  Can he and Anthony ever get along?
3) This whole James Harden affair with OKC and Houston raises lots of questions about the value of facial hair. Would Loud City have given Harden the max contract he desired had it not been for his prolific beard? It's entirely plausible, the Dust Bowl is prone to volatile weather like twisters and prolonged drought and no sane cowpoke wants to have sandy debris stuck to their face.
From strictly a basketball p.o.v this Harden deal makes sense for both parties because the Rockets get the young budding superstar they so desired since they missed out on Dwight Howard over the summer and OKC gets cap friendly which is essential to their sustained success especially after locking up the core of Durant, Westbrook, and Ibaka to long term deals. Next thing Houston needs to do is get rid of those awful looking 3/4 length sleeves.
4) It never made sense for the Lakers to pursue Phil Jackson as a replacement for Mike Brown especially after hearing some of the 11 time world champions's out of this world demands. Skip certain away games? Why not just Skype the whole thing from you ranch in Montana? Hopefully Mike D'Antoni is able to travel with the team on most road trips you know, so he can do his job.
5) The Miami Heat are much more tolerable to watch this season because we have all finally accepted LeBron James as the best basketball player on the planet. Any residual stench remaining from his poorly orchestrated "Decision" wafted away with the jet stream after cutting down the nets last season. Next on the list for LeBron should be averaging a triple double for the entire season. Anything's possible.
view from the Amway Center courtesy of @drsbartdeboer