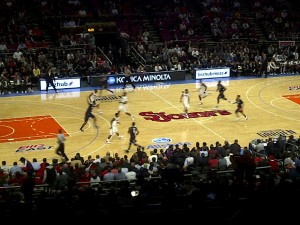 Here are a few quick views from tonight's St. John's/UConn Big East basketball tilt in Madison Square Garden.
Seems like the Garden filled up nice and early for the game, although it looked like the upper level "blue" seats remained unoccupied for the duration. Crowd sounded sluggish at the start perhaps due to the fact that they were not quite sure who they were supposed to root for.  St. John's hasn't been relevant for a few years now so many New Yorkers have perhaps switched their allegiance to other NY teams like Syracuse and maybe even Fordham. (I kid! I kid!)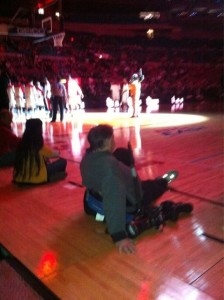 This year could be different as the Red Storm are poised to make a run at the NCAA tournament. This game vs UConn could prove to be crucial in determining St. John's March Madness chances.
views from MSG courtesy of @VeganCapitalist and @its_twon