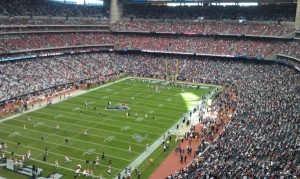 Texans 31 Bengals 10 – T.J. Yates spent his Wild Card Weekend suffering from a tragic case of mistaken identity. Sure, the rookie 5th round draft pick out of UNC helped lead the Texans to their first ever playoff victory Saturday afternoon. Even with his on field success, most fans still can't believe that a guy named T.J. Yates is a starting QB in the playoffs. After a little street polling, here's a list of the top 3 mistaken identities for the Houston Texans QB.
#3: Ski Patrol, Telluride, CO: The association here is most likely a product of the straight to VHS classic Aspen Extreme. Back in college, my roommate had an old VCR and we kept about 3 movies in the permanent rotation. One of those movies was Aspen Extreme, which is really a terrible piece of low budget cinema. However, because it was college and we had some time to kill, this didn't stop of from over quoting the movie like it was Caddyshack  or Animal House. And most of the lines weren't even that funny, ranging from things like "TJ Burke Salad baby!!!" and "But Teej, her earrings are bigger than my nuts.". See, about as funny as you would have imagined.
#2: Bond Trader, Stamford, CT: Sounds like any given number of ex frat boy muscleheads who spend their Tuesday night's at Bobby Valentine's talking about how they could have totally found a job in the city if they wanted to but instead chose The City that Works because it's where all the REAL action is. The T.J. is probably short for something like "Tiberius Jedidiah Yates IV" and he can no doubt trace his family crest all the way back to the Mayflower. In fact, John Winthrop probably gave him his first job w/ UBS. Couple of jagger bombs with these guys and you'll be arrested for assaulting a police horse outside of a massage parlor.
#1: Head of NASCAR pit crew, Charlotte, NC: I think there really is a T.J. Yates in charge of Jimmy Johnson Racing. If not, we know what the real T.J. Yates will be doing next football season when Matt Schaub returns to action.
Back to the game for a second. Things played out kind of how we all expected them to. Niether rookie QB, Yates or Cincinnati's Andy Dalton, looked all that impressive while the Houston defense and RB Arian Foster carried the Texans to victory. The play of the game came from Texans defensive end, and former Wisconsin Badger J.J. Watt, who had an unbelievably athletic interception return for a touchdown. Almost makes up for the 2010 Rose Bowl. Almost.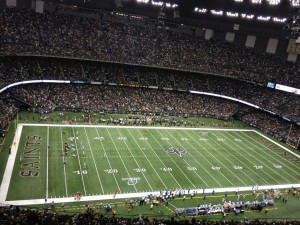 Saints 45 Lions 28 – Is it possible for Matt Stafford to not look hungover in those player video/picture combos NBC uses to introduce the starting lineups? Talk about jagger bombs, Stafford always looks like a total mess. I could see a Detroit PR guy ambling over to Stafford's house in Bloomfield Hills and pulling the QB out from underneath the beer pong table while then proceeding to throw the bloated QB in the shower like he were Dennis Hooper in Hoosiers. You know what they say, there's no cure for the common hangover quite like Calvin Johnson.
Speaking of Megatron, am I the only one who is starting to feel like all if this crazy video game scoring/offense in the NFL right now isn't very interesting anymore? Would it kill one of these playoff defenses to stop the opposing team? There was a point last night where I thought the officials should have just switched to overtime rules immediately and given each team a possession from the 30 yard line rather than have them waste our time as they march down the entirety of the field in something like 5 plays.
With the win, the Saints move on to face San Francisco next Saturday in a game where a lot of folks are going to talk themselves into picking the 49ers because it's being played at Candlestick and they have a good defense. But, in doing so you'll be making one salient mistake and that is that San Fran's QB is still Alex Smith. I don't care how many Harbaugh's you have coaching the team, Alex Smith remains a classic game manager. Which is probably why Trent Dilfer has him rated so highly on ESPN's new QB metric thingamabob. On second thought, Smith is 22 out of a total of 34 QB's, so even the stat heads agree.
view from Reliant Stadium courtesy of @HoustonTexans 
view from the Superdome courtesy of @risapr1