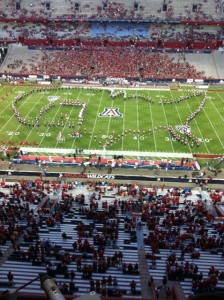 Chicago (-1) over Tampa Bay: The London game use to be a big deal, kind of like the league was showcasing itself just in case they decided to expand overseas. Now all we care about is whether or not Jay Cutler and Kristen Cavallari were spotted together shopping in Piccadilly Circus.
CAROLINA (-2.5) over Washington – Is the Republican Party really prepared to nominate a Mormon for President in 2012? Perhaps we'll have our answer after we see how the nation's capital embraces former BYU star, and now Redskins starting QB, John Beck.
San Diego (-2) over NY JETS: It's safe to say that Mike Francesa will not be having Rex Ryan over for Thanksgiving dinner in Oyster Bay anytime soon. I'm not sure what precipitated such hostility between the irascible sports talk host and the boastful Jets head coach but whatever it was, the stench still lingers today. Just yesterday afternoon, Mike was having a grand old time ripping apart Rex for comments he made regarding Norv Turner and the San Diego Chargers. Jets fans have to be getting close to being fed up with their head coach.
CLEVELAND (-3) over Seattle: Of course LeBron James would be a nasty NFL receiver. All a quarterback would have to do is lob the ball towards the back pylon and let LeBron climb through the air like he was on a breakaway. Think Calvin Johnson with even more hops and the same number of championships.
TENNESSEE (-3) over Houston: Can you believe that the AFC South is going to come down to these two teams? And can you also believe that Matt Hasselbeck is carrying the Titans offense for Chris Johnson? That's what I thought.
Denver (+1.5) over MIAMI: The Dolphins are really bad and should seriously consider, if they haven't already, tanking games for Andrew Luck. Serious question, will there be more fans in Sun Life Stadium rooting for the Tim Tebow or the Miami Dolphins?
DETROIT (-3.5) over Atlanta: Why is Chrysler the only American car company to capitalize on the recent Detroit Rock City renaissance? Those ads featuring Eminem and Ndamukong Suh are incredibly effective. I was this close to leasing a LeBaron for my grandmother.
Kansas City (+4.5) over Oakland: Does this mean Jordan Palmer is coming to Oakland as well?
Pittsburgh (-3.5) over ARIZONA: Wasn't it just two seasons ago that these teams faced one another in the Super Bowl? A lot has changed since then. Ben Roethlisberger got married and Kurt Warner left the Cardinals for the NFL Network. And here we were thinking Warner was the consumate. committed family man.
St. Louis (+12) over Dallas: When's the last time that the World Series featured teams from cities that were also playing against one another in football at the same time? Seriously, somebody look this up for me.
Green Bay (-9) over MINNESOTA: Why does FOX continue to insist that this is the NFC game of the week? It's going to be sometime before this rivalry regains the juice it had just a few years back when Benedict Favre was playing for the Vikings against former Packers protege Aaron Rodgers. Now innocent, naive rookie Christian Ponder gets thrown to wolves in his first ever NFL start. "Thanks a lot DONOVAN!!!"
NEW ORLEANS (-14) over Indianapolis: I'm really amazed more NFL coaches don't get injured during a game. How is it possible that Andy Reid has made it through well over a decade on the sidelines for the Philadelphia Eagles without some special teamer taking out both ACL's, MCL's, and an appendix?  Poor Sean Payton. Now he knows what life is like for Joe Paterno.
Baltimore (-7.5) over JACKSONVILLE: What"s with these Harbaugh's anyway? First John chest bumps a sideline official then brother Jim nearly starts a post game riot in Detroit. What's next? Sister Joani, who is married to Indiana basketball coach Tom Crean, threatening to trim Bob Knight's thick, lustrous eyebrows? Also, this is the worst MNF game since last week's Miami/NY Jets instant classic.
Last Week 7-6 (Overall 50-40)
view from Arizona/UCLA courtesy of @craigjames32