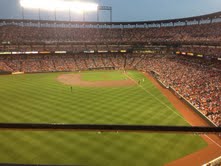 Here it is, the last day of July, or as baseball fans call it "the final day before the MLB trade deadline when every possible deal under the sun is discussed yet very few teams end up pulling the trigging on a last minute blockbuster because they are either A) afraid to take on too much salary B) fearful of giving up the prospects or C) the Mets". While the three way involving Peavy, Iglesias and an assortment of others (boy that doesn't sound right) was a sexy way to get things started, I thought it would be fun to speculate on a few scenarios that, if they in fact came to fruition, could affect the push for the 2013 MLB playoffs and beyond.
1) Alex Rodriguez for Breaking Bad's Walter White
It almost makes too much sense. Both are nearing the end of award winning careers with each having been embroiled in drug controversies for many many years. If I'm the Yankees I'd even consider throwing in GM Brian Cashman who for some time now has been acting a lot like George Costanza with the whole "if I look surly and pissed off then maybe my bosses won't ask me to do shit". Bottom line, a career change is in order and Cash would probably fit right in with the West Coast methamphetamine scene.
2) Cliff Lee to the Cleveland Indians for manager Terry Francona and Browns backup quarterback Jason Campbell
Everyone gets a chance to return to their roots except for Campbell, who under Eagles head coach Brian Kelly would probably have as good a chance to take regular season reps under center as either Nick Foles or the "Artist Formally Known" as Mike Vick.
3) Albert Pujols to the NY Mets for the remainder of Bobby Bonilla's contract
Only problem is that in the NL it would be hard for Pujols to play the field with his "planting fajitas" or whatever the foot condition that he's currently afflicted with is called. Well unless he's like Chicago Bulls center Joakim Noah, which is to say impervious to any and all pain in his lower extremities.
4) Giancarlo Stanton to Marvel Studios for the Wolverine 
Is anyone else getting sick and tired of all these summer comic book movies? At some point Hollywood is going to decide to move on to something more…original, right? Now we've got word that Superman and Batman are teaming up together because you know, Nolan's Dark Knight Trilogy didn't end things perfectly as is.
Giancarlo Stanton is tops on the list of "MLB players who could make an instant impact in the Avengers sequel". Joss Whedon should get his tree hugging Wesleyan ass on the phone to the Marlins as soon as possible.
5) Joe Mauer to Texas A&M for quarterback and Heisman Trophy winner Johnny Manziel
Mauer was a highly toted quarterback coming out of high school and probably has a few years of eligibility left before having to return to the Twin Cities. And poor Manziel. I'm starting to feel sorry for the kid I really am. All that scrutiny and media attention at such a young age. And for what? Kid gets tossed from a frat party in Austin? So what? It would have been news if they let him stay.
You know what I'm going to do, because of all the needless rumor mongoring that devours social media today I'm closing all my accounts…after I post this piece on Facebook, Instagram and Twitter.
 view from Camden Yards courtesy of Chip