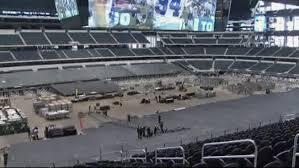 Welcome back to work America as we gear up for the Easter holiday and another heavy dose of college basketball starting Thursday. I took a quick glance at the brackets this morning and here is what I could come up with for a quick preview of the Sweet Sixteen.
Midwest (Indianapolis)
(12) Oregon is the best example of the NCAA selection committee screwing up tournament seedings as the Ducks are obviously much better than a #12. (2) Duke is led by Mason Plumlee a really athletic, active big man who reminds me of those super zombies from Will Smith's I Am Legend. My original pick (3) Michigan St. is still going strong, even after that unfortunate towel throwing incident, amd I won't switch directions even though with each game (1) Louisville suffocates their competition it is becoming increasingly likely that the Cardinals roll into Atlanta without so much as sweating through a single digit game.
West (Los Angeles)
 (9) Wichita St. is a well coached mid major representing the Valley Conference, the best conference nickname name in all of collegiate athletics, well ahead of the Big Ten's Legends and Leaders, and (13) La Salle, or "The Salle", is named after my 2nd favorite European explorer right behind Jacques Cartier who "discovered" what is now known as the St. Lawrence River. Neither of these teams stand a chance against either (2) Ohio St. who lives to fight another round thanks to Aaron Craft's last second 3-pointer against Temple, and (6) Arizona. Fans are generally split on Craft with race being brought up as a factor in how you potentially view the Buckeye point guard. White, black or orange the kid always plays the game at full speed and has the cojones to take the big shot, which is part of the reason I'm sticking with my original pick of OSU.
East (Washington) 
(4) Syracuse is flying under the radar right now mostly because they played their second and third round games out in San Jose but also because all people can talk about is the looming NCAA bombshell that could potentially invalidate all the Orange accomplish this March. I'd love to pick (3) Marquette, my 6th favorite explorer, but find it hard to go against (1) Indiana even though the Hoosiers will face a stern test in (2) Miami. And regarding my earlier pick of UNLV, I was under the incorrect assumption that the Running Rebels were still being led by Stacey Augmon and Larry Johnson which is why I mistakenly took them to reach the Final Four.
South (Arlington, Tx)
(4) Michigan is today's trendy pick after blowing out yesterday's soup du jour VCU and here's hoping the basketball team has more success in Cowboy Stadium than the Wolverine football team which was destroyed by eventual national champions Alabama in Arlington last fall. (1) Kansas is solid but not flashy which is the exact opposite of (15) Florida Gulf Coast, a school that even Siri believes doesn't exists. The Eagles are now unfortunately facing some minor backlash following their jubilant dismissal of San Diego St which should be expected from older internet trolls who long for the days of Vince Lombardi and "act like you've been there before and you'll be there again". The (3) Florida Gators and Billy Donovan have been there before and are the best bet to get there again this year.
Semifinals
Michigan St over Ohio St
Florida over Indiana
National Championship
Florida over Indiana