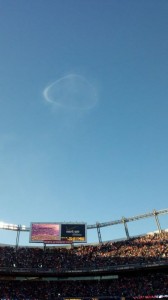 Giants 24 Falcons 2 – I'm contractually obligated to say just a few brief words about this game even though it failed to live up to most people's expectations. The Giants ran the ball well, WR Hakeem Nicks had a few big plays, and Atlanta head coach Mike Smith's 4th down play calling was less than spectacular. A few inches to go and you call a quarterback sneak not once but twice? FYI, when you empty the backfield the defense knows the quarterback is keeping the ball. In fairness to the Falcons head coach, on both those keepers Matt Ryan looked like an awkward turtle tipped over onto its shell with legs and arms helplessly flailing in the air. It may help the Atlanta QB to review some tape of Tom Brady. Nobody runs the QB sneak better than the Patriots signal caller.
Now the Gmen head to the Frozen Tundra to take on the Packers in what will be a rematch of the 2007 NFC Championship Game. Only this time Aaron Rodgers leads GB onto the field while He Who Shall Not Be Named films another Wrangler tv spot with Dale Earnhardt Jr., Larry the Cable Guy, and Mitt  Romney.
Broncos 29 Steelers 23 – Now how was that an improvement on the old overtime rules? So now in the playoffs each teams gets a possession starting from their 20 yard line UNLESS one of the teams scores a touchdown on its initial possession. What about a touchdown during the second possession? Does that not end the game? Frankly, these new rules are twice as confusing as the old ones and I don't see how it's much of an improvement over sudden death.
It looks like we all underestimated the power of Tim Tebow once again. Perhaps the most significant offender was Pittsburgh defensive coordinator Dick Lebeau who was caught rolling his safeties down towards the line of scrimmage exposing the deep middle of the field one too many times. Tebow and WR Demarious Thomas took advantage of the Pittsburgh Steelers hubris and now head to Foxboro already penciled as +14 point underdogs. At least ESPN is going to have plenty to talk about this week.
view from Sports Authority Field courtesy of @9NewsKUSA Yes that ring of clouds looks like a halo. And yes, I too believe in football miracles.