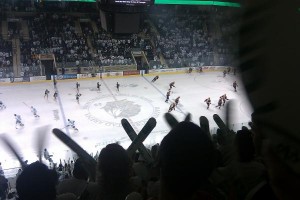 PITTSBURGH (-3) over Baltimore: As I was reading an article in Golf Digest on Trent Dilfer I was struck by a few things. Most significantly, I had totally forgotten that Dilfer was not the Baltimore starting QB heading into the Ravens 2000 Super Bowl Championship season. That honor belonged to…Tony Banks!!! Remember him? I remember Banks more as a QB for the Rams than I do Ravens and if memory serves me correct, he was inconsistent at best wherever he played.  We give Trent Dilfer a lot of crap for being arguably the "worst QB to ever lead a team to a Super Bowl victory" however, the Ravens do not win in 2000 if Tony Banks is their QB.  That's a fact.
Green Bay (+1.5) over ATLANTA: Mike Francesa continues to crack me up.  During his show on WFAN yesterday he picked the Falcons to beat the Packers for "no real reason whatsoeva". Now that's what I can ANALYSIS!!!! Seriously, he could not come up with a single reason why his Atlanta pick made sense.  Green Bay is playing better, they have a hot quarterback, and a resurgent running game. The closest Francesa came to justifying his pick was that the entire betting public is on the Packers which makes him a little nervous.  That's it. No, "I have faith in the Atlanta ball control offense and Georgia Dome crowd". No, "Mike McCarthy is an awful game manager who will find a way to challenge at least two stupid plays a game". Nothing.
I'm not knocking Mike, in fact, I love listening to his show and will continue to do so.  For this pick however, I'm going to disregard his "advice" and go with my gut and take the Packers.
Seattle (+10) over CHICAGO: Since it worked out so well the last time I picked the Seahawks, I am riding them again this week. I have no real reason to believe that Seattle will go in to Soldier Field and win the game outright but I do think these two teams are closer than the +10. It also remains very hard to root for Jay Cutler.  I don't know what it is about the guy that breeds such great disdain and animosity.  A lot of it has to do with his body language – slumped shoulders, dour expression- which inspires very little confidence.  This raises a great question, which NFL quarterback has the worst body language: Jay Cutler, Philip Rivers, or Peyton Manning?  If I were to open this question up to include all professional athletes DeMarcus Cousins would have to be somewhere on the list.  That guy is an ENORMOUS baby.
New York Jets (+9) over NEW ENGLAND: The Pats will win this game by less than a touchdown.  That 45-3 score the last time these two teams played in early December was an aberration and I would expect a much more competitive game this time around. On a personal note, my wife could go into labor at any moment and I have kindly asked that she wait until after the game ends tomorrow evening.  Mid week is best for me, miss a few days of work and then back from the hospital in time to watch the Pats host the Steelers in the AFC Championship game. Of course I'm kidding. Anytime the baby is ready is fine by me. Healthy and happy, that's all any parent can ask for.