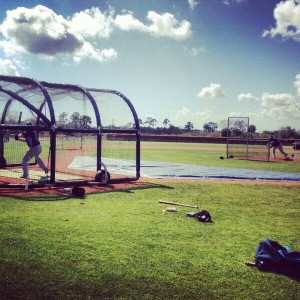 What ever happened to respect being earned not given? Tampa Bay Rays ace David Price said the the following in a piece by Jon Paul Morosi on Fox Sports:
If I ever did hit that free-agent market, there would be teams I wouldn't sign with simply because of the stuff that I've heard – every rule they have. Being here since 2007, being treated like a grownup, given that respect and freedom and space – it grows on you.
Since when does a Major League baseball franchise that's paying it's players millions of dollars, or in the case of the Rays hundreds of thousands, owe a 22 year old fresh out of Vanderbilt anything other than an opportunity? Athletes should be nurtured to believe that respect is something you earn over time because when offered too early it can be easily abused and lead to a lack of personal accountability. Joe Maddon is clearly a top shelf skipper who understands how to motivate his players but Price's comments highlight a growing pandemic that is crippling the integrity of sports across this country.
When asked whether or not he sing a long term deal with the New York Yankees, a franchise that normally requires it's players to be clean shaven:
I wouldn't stay there very long then. I wouldn't sign a long-term deal there. Those rules, that's old-school baseball. I was born in '85. That's not for me. That's not something I want to be a part of.
So if the Yankees were to offer Price something similar to Felix Hernandez's 7 years/$175M range he'd decline that deal simply because it means he'd have to shave his beard and ditch the sweatpants? And since when did wearing khaki's to work become such a sign of disrespect? If the Yankees, or any baseball franchise for that matter, wanted to pay me that kind of money I'd have no problem showing up to work everyday dressed in a chicken suit.