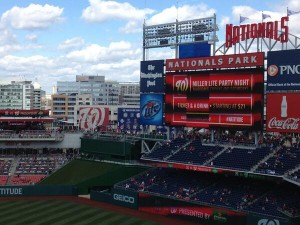 Excited for the 2013 MLB season yet tired of reading all those overly analytical, long form previews? Well then you've come to right spot as this preview will teach you everything you need to know about the upcoming baseball season in the amount of time it takes for you to finish up and flush.
AL EAST
The Rays will win the division because of their starting pitching. Second place is anyone's guess but a lot of people seem to like the Blue Jays because of all their offseason moves but remember most of those guys were part of a Marlins team last year that lost close to 100 games. The Red Sox have rookie, and Grapefruit League MVP, Jackie Bradley Jr plus old pitching coach John Ferrell is back to restore some of the karma Bobby Valentine demolished in his turkey BLT wrap. The Yankees, well you probably won't recognize many of the faces they'll be trotting out there Opening Day as Jeter, A-Rod and Teixeira have been replaced by Nunez, Youkilis and Overbay. I like the Orioles to finish 2nd and earn their second straight wild card bid because well I'm a homer and Buck Showalter may or may not be my father.
AL Central
Breaking News!!!! Justin Verlander is about to get paid millions upon millions of dollars because he wins Cy Young's and dates supermodels like Kate Upton. The Tigers roll to the best record in the AL because the White Sox are rebuilding, the Indians can't pitch or play defense, the Royals still aren't all that great even with James Shields, and the Twins have turned into a total small market disaster who may as well suite up Gary Gaetti, Kent Hrbek and Dan Gladden.
AL West
Mike Trout will be the best baseball player ever named after a fish. Better than Tim Salmon, Catfish Hunter and Kevin Bass. If the Angels can stay healthy, I'm looking at you Albert Pujols and you Josh Hamilton, then they'll win the division in front of the Rangers, A's and a surprisingly spunky Mariners team led by a rejuvenated Jason Bay of all people. Oh, almost forgot to mention the Astros who this season will be making their initial foray in the American League where they will lose over 100 games. But hey, congrats on those sweet retro uniforms.
NL East
DC is flooding with "Natitude" and for good reason as the Nationals have the best team in baseball, at least on paper. The only thing that could derail Washington from winning the pennant is if William Howard Taft runs into Stephen Strasburg and blows out the ace's ACL. The Braves are going to hit a ton of home runs and the Phillies will surprise those pundits who have pencilled in their demise a bit prematurely. The Mets outfield belongs in the Roosevelt Island recreational softball league while the Marlins have Giancarlo Stanton and…Giancarlo Stanton.
NL Central
The Reds remain the team to beat followed closely by the Cardinals and Brewers. The Pirates probably won't reach that elusive .500 record and the Cubs are at least two years away from respectability even with franchise cornerstones Starlin Castro and Anthony Rizzo.
NL West
The Giants won't hit but they can pitch while the Dodgers are spending so much money that owner Magic Johnson has had to raise the price of a Starbucks triple shot skim milk latte to over $10. The Diamondbacks are a trendy pick for the wild card because manager Kirk Gibson has threatened all Arizona beat reporters with a dead leg and wedgie if they don't pump up his ball club. The Rockies and Padres are basically irrelevant until the Yankees or Red Sox can pull off a massive deal for Colorado shortstop Troy Tulowitzki.
AL Playoff Teams: Rays, Tigers, Angels, Orioles and White Sox
NL Playoff Team: Nationals, Reds, Giants, Dodgers and Phillies
World Series: Tigers over Nationals in 7
view from Nationals Park courtesy of @Raprasrav